Case study | Vertigo VR
The general unwritten rule is that demand for air conditioning always rises in Spring, when businesses Summer-proof their facilities in readiness for when the warmth arrives.
Milton Keynes based virtual reality entertainment centre, Vertigo VR are no exception.
Vertigo VR is the only Virtual Reality Centre in the UK offering room scale and motion virtual reality experiences, eSports gaming area complete with a 5D cinema under one roof.
Their all year round venue is used for gaming events, parties and corporate packages all year round but, with so much high tech equipment, the centre does need adequate cooling during the Summer months.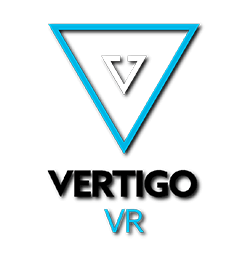 Following a competitive pitch, Vertigo VR chose Spheretech to replace their old failing VRF system with modern new air conditioning, feeding different locations in the venue but, designed to cool during Summer and provide adequate heat during Winter months.
As the Client was working to very quick timeframes ahead of a busy time of year, they sought works to commence promptly for completion well in advance of the Summer school holidays.
As Vertigo VR are open 7 days a week and often until late in the evening, the installation was scheduled to dovetail with the Client's busy periods thus, reducing any impact to their business.
Marc Knibbs, Spheretech Commercial Director adds,
"Spring is often the busiest time for Spheretech, when many of our Clients plan their installations ahead of when the heat begins to rise. As such we plan accordingly to work to even the most demanding of time scales. We believe that the proactive nature of our installations team contributes towards our successful track record within the entertainment venue and hospitality sectors."
Upon completion, Andy King, Fun Master at Vertigo VR commented on Sphertech's work:
"Coming to work today, I found that the panels on all of our Air Conditioning were lit up – I thank you and your team for work well done. I'm very pleased with the accurate planning and professionalism you've mustered as a team."
For more information on the Vertigo VR Premium Virtual Reality & Entertainment Centre in Milton Keynes please visit their website www.vertigovr.co.uk